Whale Birthday Party Invitation
I recently made some invitations for my nephews' birthday party. The theme for the party is Whales,  I chose to do a colorful layout with a whimsical feel.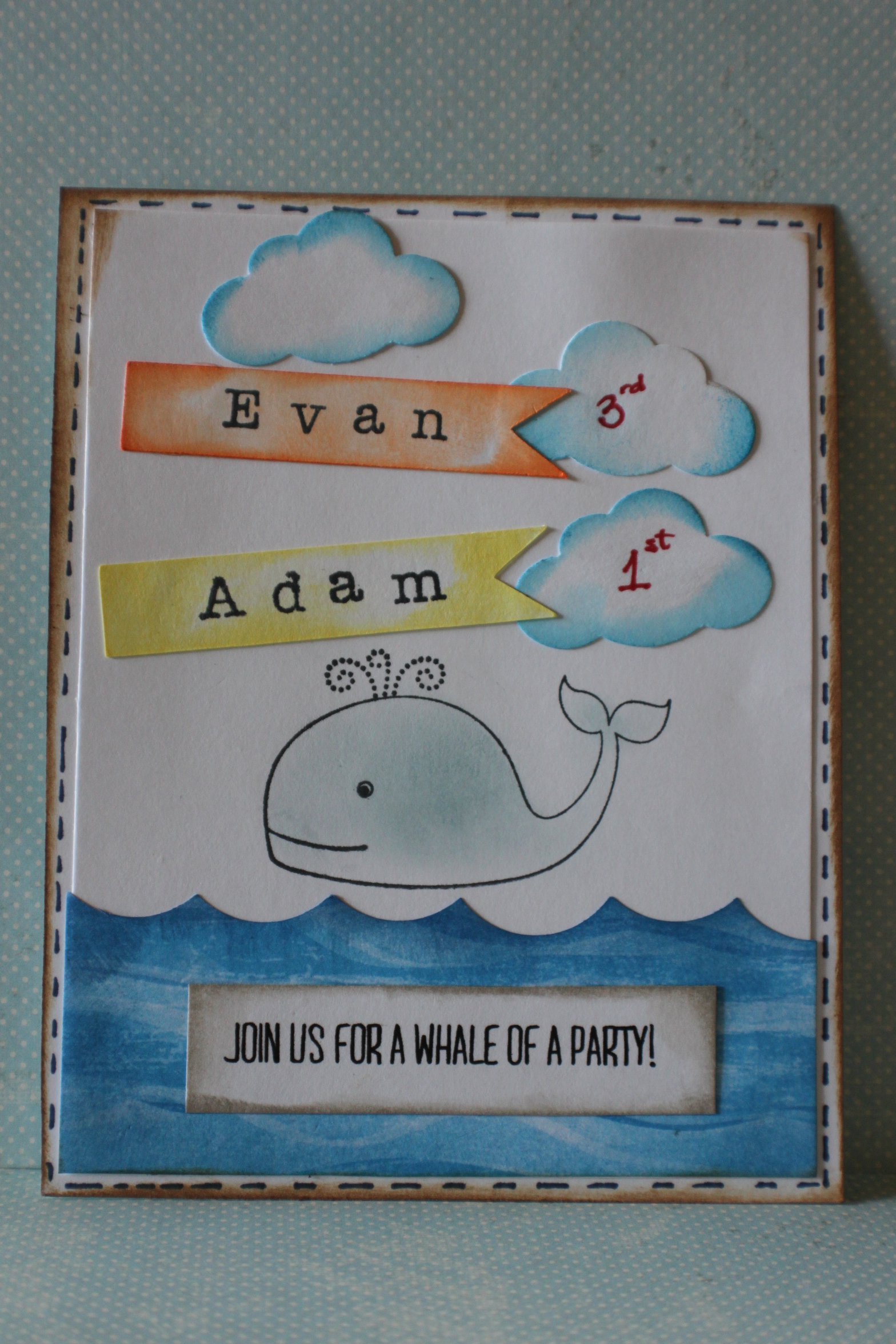 It is a two sided card, here is the back of it, I used a stamp for the image:
I used a stamp for the whale, and colored it with chalk. The edges of the front of card, flags and clouds were distressed with Tim Holtz ink, and I hand wrote the age they are turning. To complete the names I used single stamps using a large stamp block. (I could have done one by one to space them closer together but it would have taken a looong time to do so, but I like the space in between)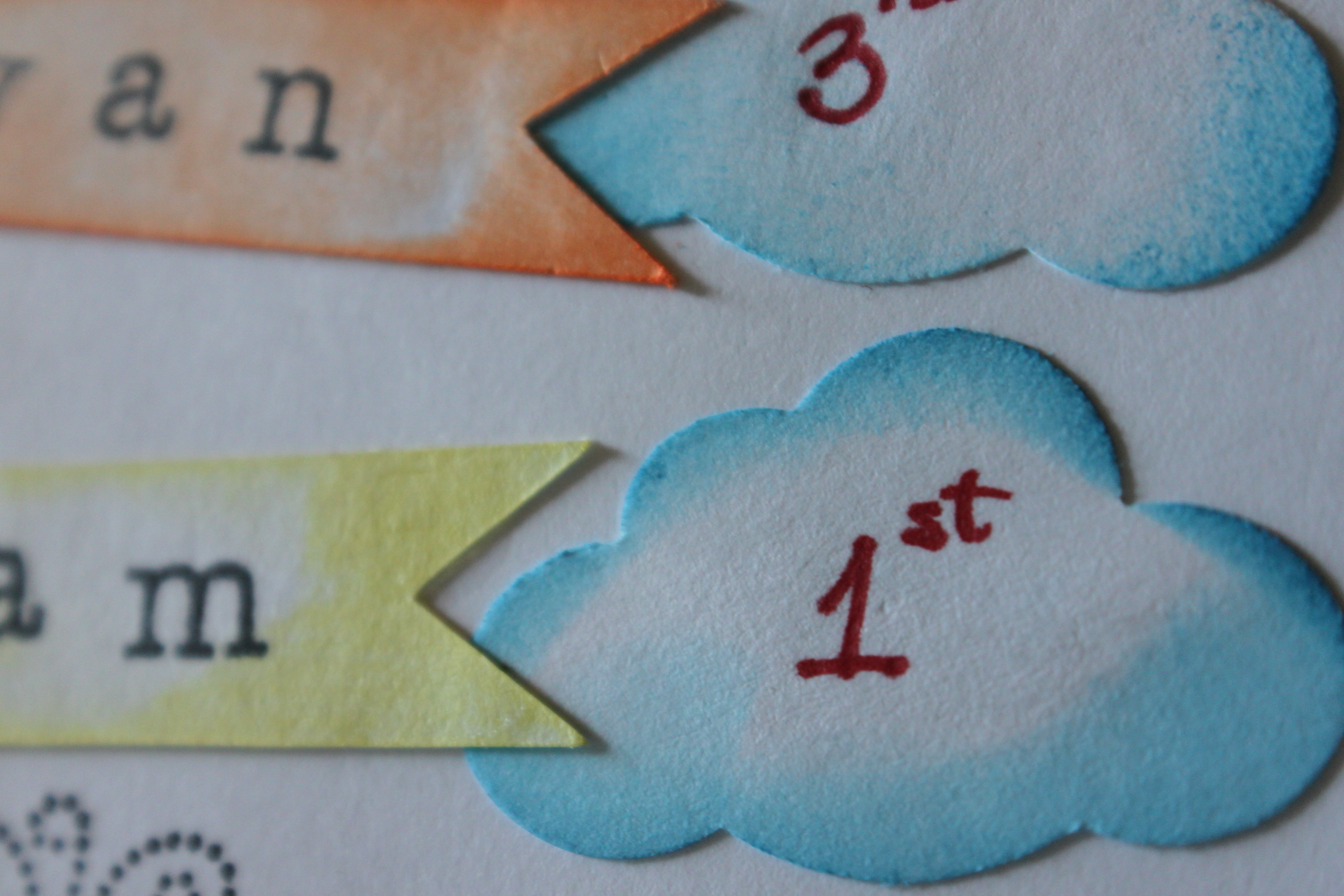 For the message, I printed the wording, and cut it into rectangles. I also distressed it with Tim Holtz.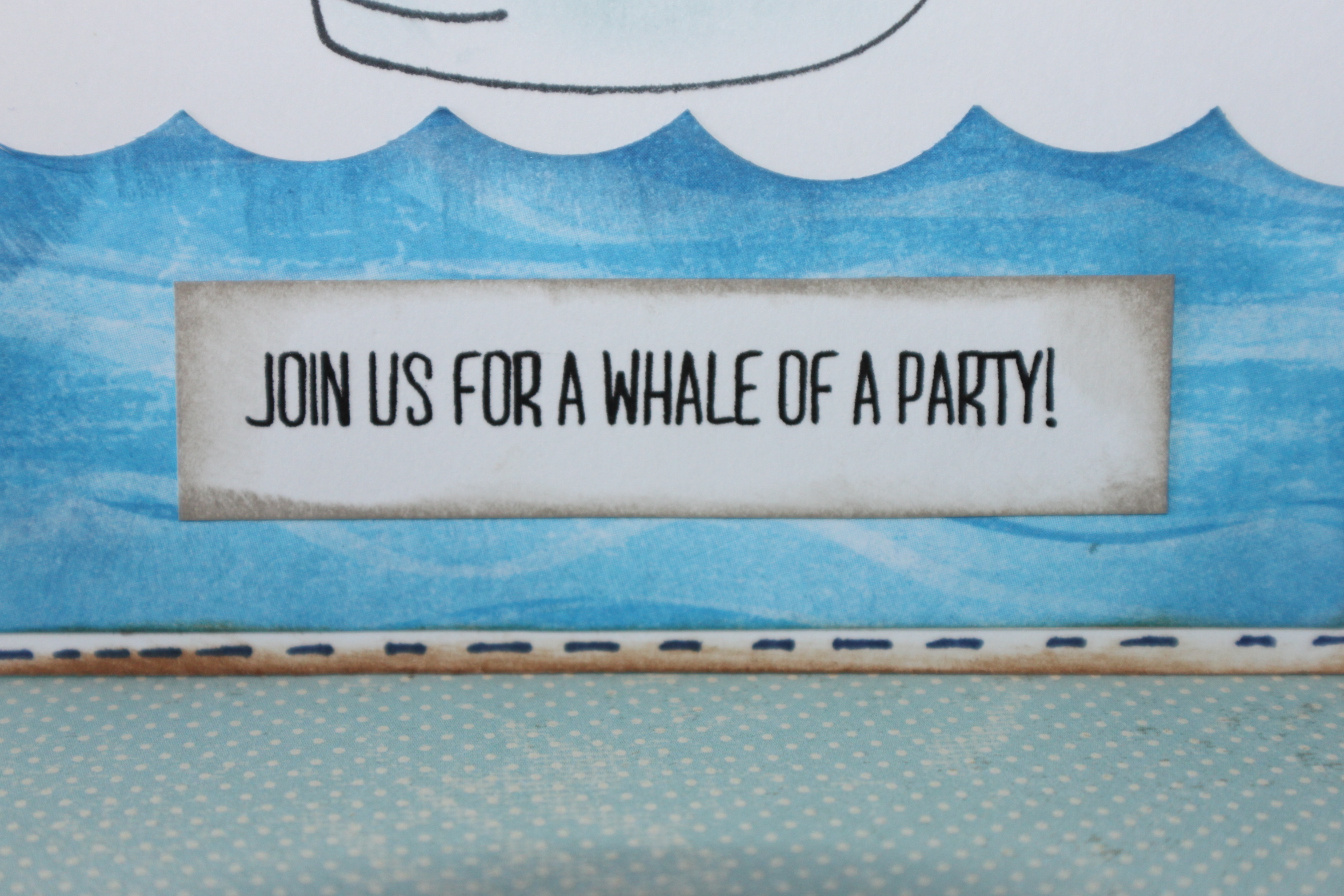 I finished the project with matching envelops, using the stamp from the invitation: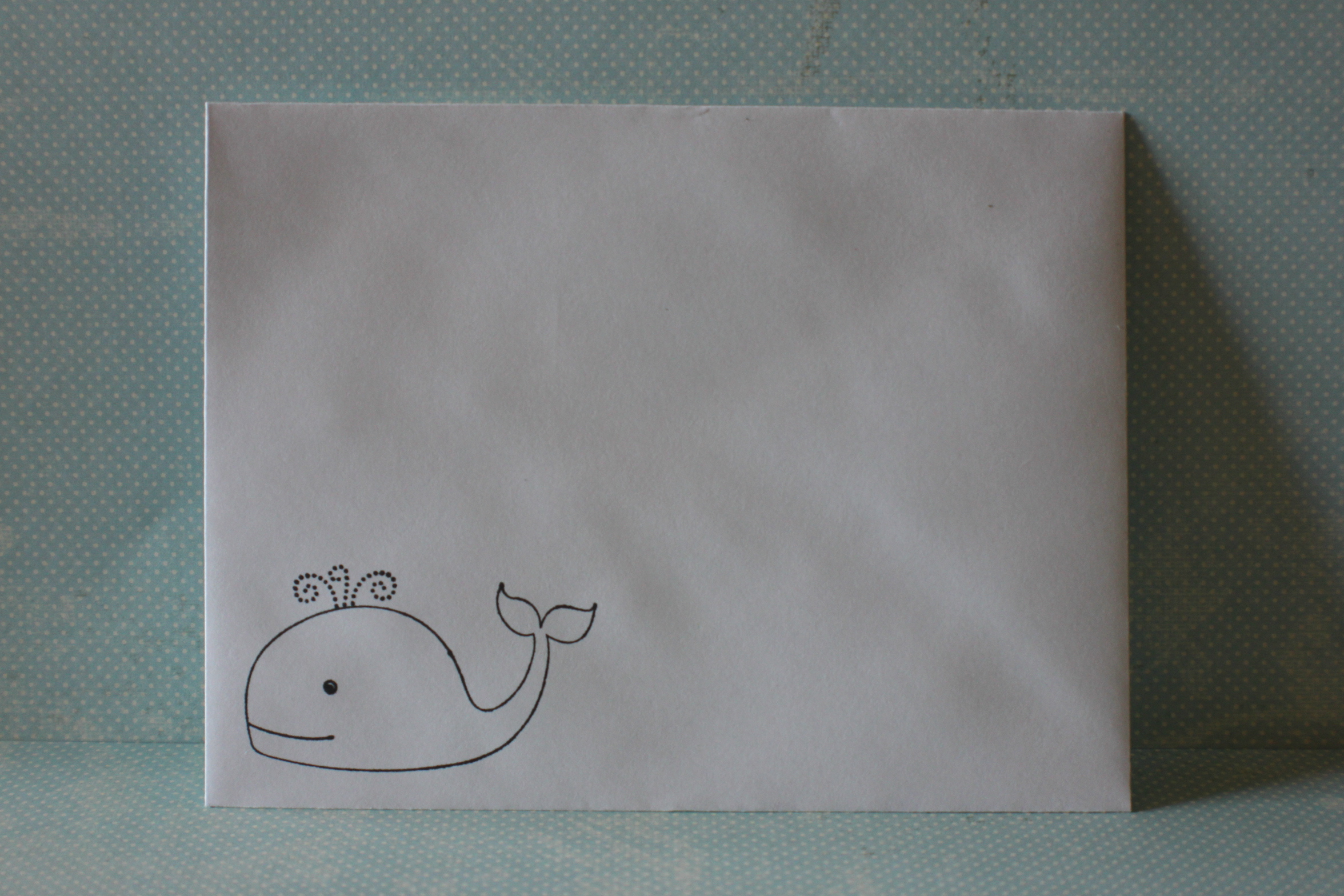 I gave invitations to my sister, wrapped with baker's twine in light blue and white: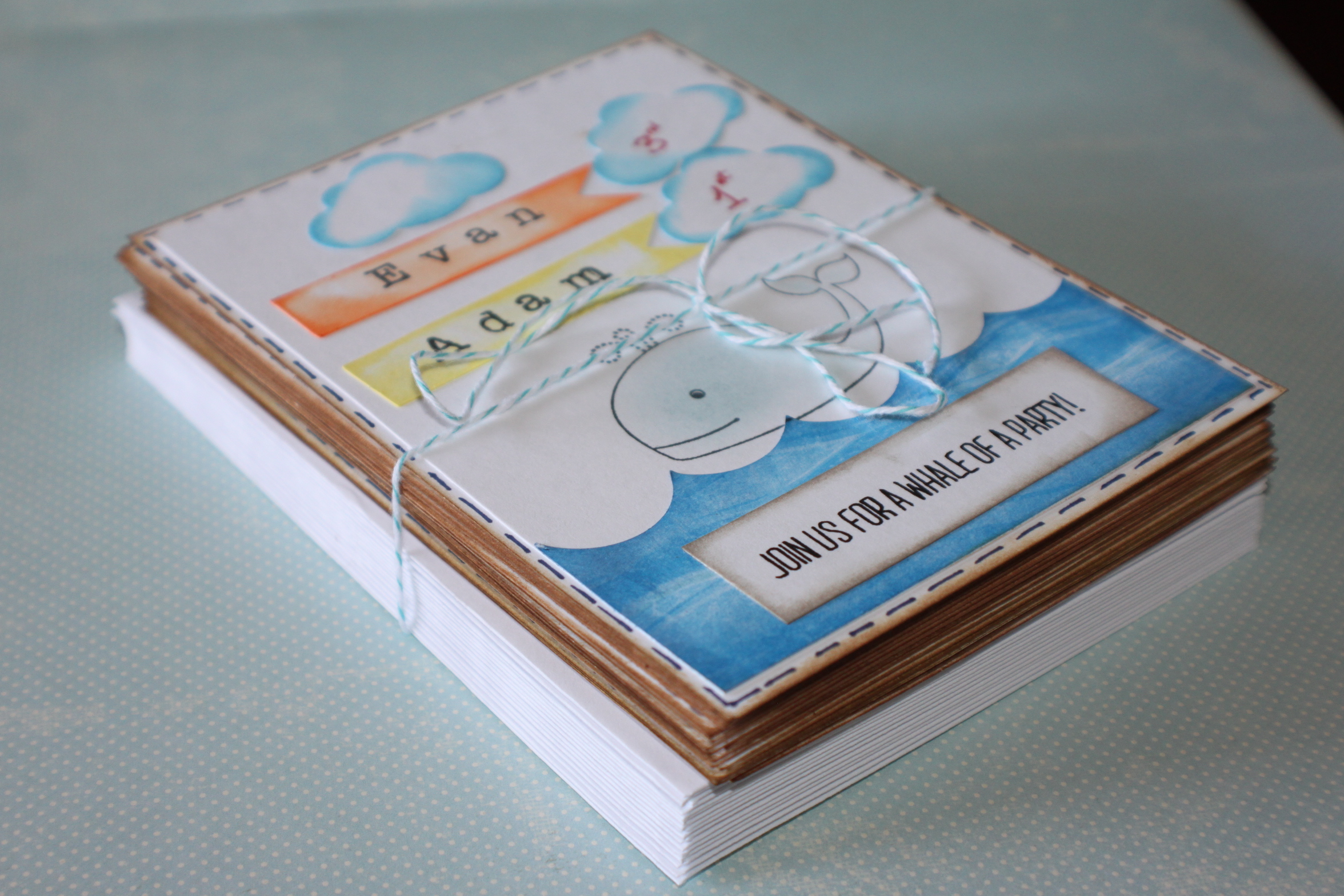 Until next time,
Ana