Valentine's Day Gift Baskets
I made these 2 gift baskets for my sister and a dear friend. I did warn both of them they would see their gift online before I got to give to them

The first one: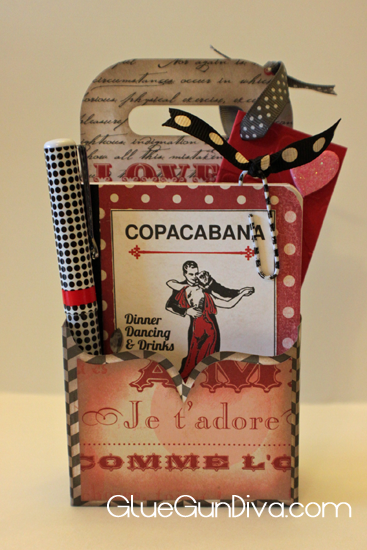 I wanted to give them something they can use often, so i transformed ordinary mini composition books into these little cute journals. I also added a mini pen.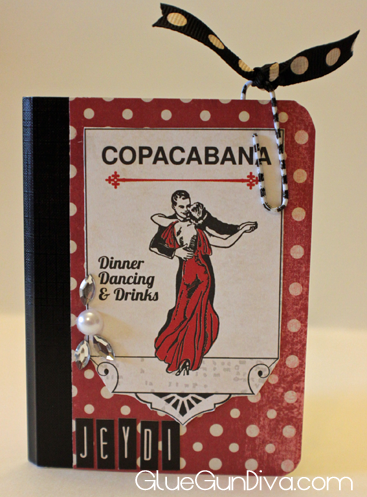 I embellished this journal with a pearl and rhinestone accent, and a paperclip with ribbon to be used as a bookmark. I personalized by placing her name with stickers.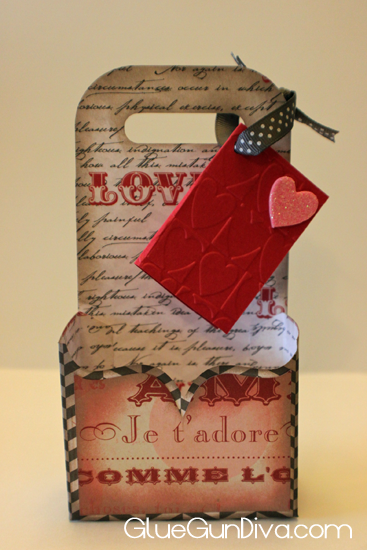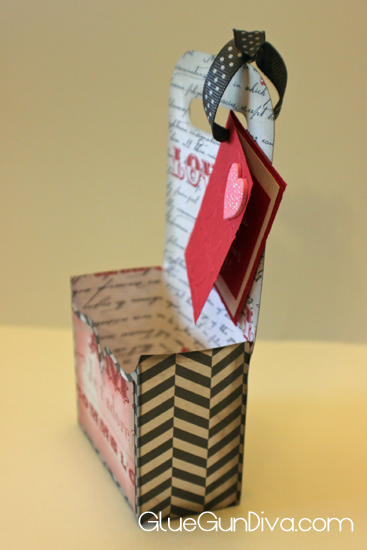 The second basket: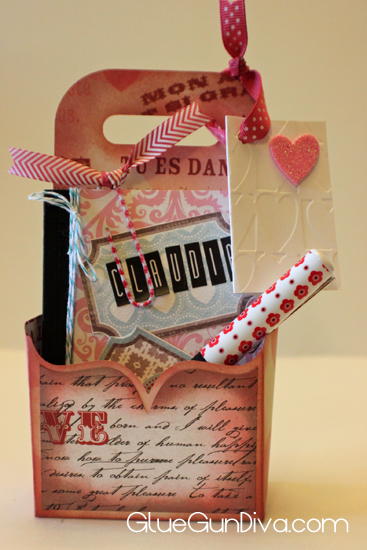 I will add some more small surprises inside basket, these are small but have a nice depth in box so you can add many items. The small tag hanging with a ribbon was made with a plain white card stock paper embossed with hearts pattern.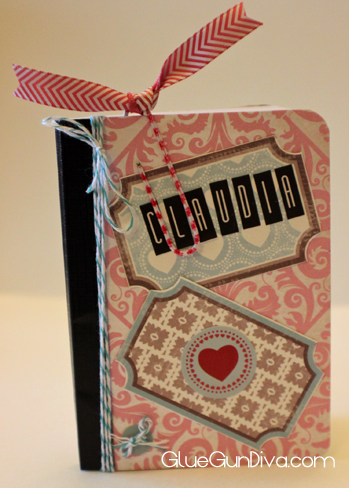 I embellished this journal with cut outs from a card stock, and a button sticker. I added light blue baker's twine to edge and button. I personalized this one with the stickers as well. The pink paper clip will serve as a bookmark.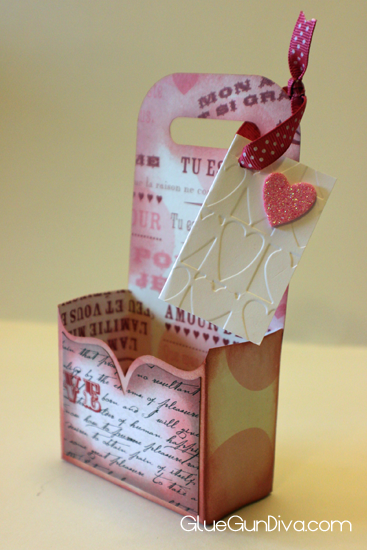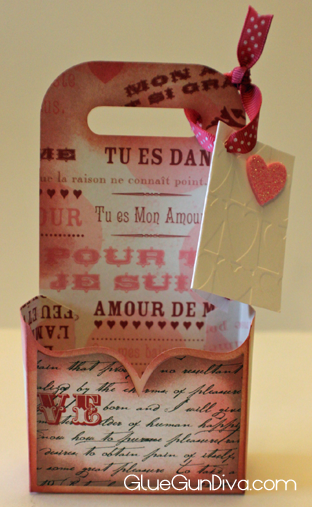 The boxes were created using a cutting file from My Scrap Chick, you can find here.
Papers: Echo Park "Yours Truly", Making Memories "Je T'adore"